Welcome to the PAWS Newsletter!
And thank you for your interest in local animal welfare issues!
This newsletter covers Idaho animal welfare news, details about our work and ways you can get involved.
You can view this newsletter via our website and sign up to have it delivered to your email (coming soon).
Southeast Idaho Animal Welfare News
Animal Cruelty Has No Place in Our Community
PAWS volunteer George Deeb discusses recent acts of violence against south east Idaho animals and lists actions everyday citizens can take to bring an end to these abuses in our communities. More.
PAWS News
PAWS Teamed Up With BestFriends.org to Expand Our Animal Welfare Efforts
A no-kill animal rescue called Best Friends paid a visit to Pocatello in the Spring to promote a Trap/Neuter/Return program to the Pocatello Shelter, PAWS and various local rescue groups. Although Its future is uncertain, PAWS remains committed to spearheading the development of this program.
Featured Donors
A Vital Donation
PAWS has gratefully accepted the estate gifting of Pocatello benefactors Phillip & Kay Ann Hafner. The house and contents were willed to PAWS in late 2017 and an estate sale was conducted in June. PAWS is indebted to the generosity and charity of the Hafners whose endowment will enable PAWS to continue to serve the community and Southeast Idaho into the future.
Aspire Pet Food & Supplies Drive
PAWS gives a big thank you to the wonderful Aspire residents who recently completed a pet food and supplies drive for PAWS. Many animals will benefit from their efforts! More.
New Volunteers
PAWS has gratefully welcomed several new volunteers to our cause. Check out this article to learn about their important work and ways you can get involved. More.
Pet Care Tip
Idaho winters can be brutal for outdoor cats. PAWS volunteer, Mary, gives a simple video tutorial on how to make winter cat houses with apple boxes. More.
PAWS Pet Story
Occasionally the stars align in the animal kingdom where a more perfect match couldn't be written in a Hollywood script. Learn about how two adult cats found friendship and a loving home with a little help from PAWS. More.
Our Featured Adoptable Pets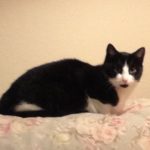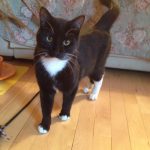 These are two adorable young adult tuxedo cats looking for their forever homes. Call Judy at 208-241-5388 to learn more.
PAWS Affordable Spay/Neuter Program
PAWS sells spay/neuter vouchers most Saturdays at the Chubbuck Petco from 1-2 pm. Puppy and kitten season is just around the corner so don't wait! Sterilizing your pet will save hundreds of lives! See program details and follow our Facebook page for event updates.
Thank you!