Serving Southeast Idaho Since 2004
Portneuf Animal Welfare Society Inc. (PAWS) was established in 2004. We have been administering animal rescue services across Bannock, Bingham, and Power counties for over 14 years.
Whether providing food, shelter, or medical care for abandoned and neglected cats and dogs, rescuing livestock from abusive owners, or helping to limit the profusion of feral colonies, the several volunteers of PAWS dedicate their collective time and energy to promote the health, safety and welfare of the areas large and small animals in need.
Our Mission
Portneuf Animal Welfare Society, Inc. (PAWS) is committed to the rescue, fostering and rehabilitation of all animals victimized by abuse, negligence or injury. In order to exercise a total no-kill philosophy, PAWS mission is to restore the health and dignity of all living creatures and to provide each individual a safe, secure future and ultimately to encourage through education, the promotion of low-cost pet spay and neuter programs preventing the birth of unwanted and neglected animals.
Work Made Possible Through Our Community
PAWS is a non-profit organization depending entirely upon donations raised through private contributions and an annual yard sale of donated items.
The PAWS team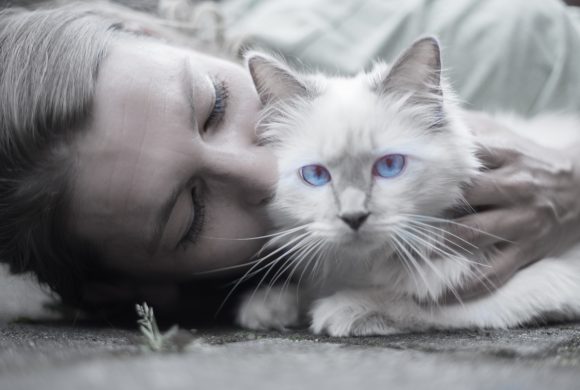 A handful of ordinary people with extraordinary compassion and dedication to animal welfare.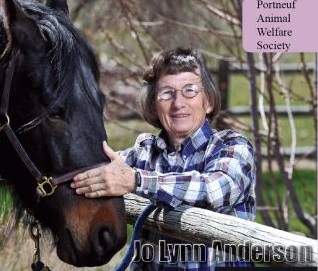 Founder
Jo Lynn is more comfortable on horseback than in the spotlight, but she'll continue to advocate for animal rights and do whatever it takes to rescue abused and neglected animals. "The thing about PAWS is that we get the job done," she said. "We see the problem, and we find a way to solve it."
What People Are Saying About PAWS
Saving Lily
Some of us don't ever get the opportunity to have children of our own. Instead, we give our love and hearts to our pets which are our children. Lily is my 2 1/2-year-old black lab and the honestly couldn't be a sweeter more loving dog…in my opinion. Lily had chewed a plastic pop bottle and managed to get a jagged chunk of that plastic lodged in her small intestine. If it wasn't for P.A.W.S Lily wouldn't be here today to love on everyone she can. I can't express the gratitude and thankfulness I have for this organization. You saved my furbaby's life and that means everything to me. The surgery required to save Lily was beyond my ability to pay for…P.A.W.S funded that surgery and without it, Lily would have died for sure. Once again…thank you so very very much.
Ryan Flynn
"…I haven't words enough to express my gratitude to P.A.W.S. nor to emphasize enough what a difference they made for this tiny helpless squirrel. Their kindness surpasses; their dedication surpasses; their knowledge surpasses; their networking surpasses; their willingness to trouble themselves to help others surpasses…"
Linda
"I lost my mini Daschund on saturday 7/12 and searched for her for days, I was starting to lose hope when I received a call from a volunteer worker today. Thanks to PAWS she was located and returned to me! Thanks so much for all the help to locate my little doggie!"
Elizabeth Brod
"The people from PAWS were very nice and helpful to me when my cat went missing. They posted an alert on their website right away, told me everyone to notify, sent people to my neighborhood to look for her, and even texted me regularly to see how I was doing. They are the ones that told me to wait until late in the middle of the night to go looking for her, which is how I found her. These are good people doing good work! If you have the extra time or money, please send it their way. They have more than earned it!"
Kristen
My cat got really sick on a weekend while I was going through a financial crisis. PAWS helped me get an emergency appointment for my her and now cat is doing well after a situation that could have been fatal. Words cannot express my gratitude to PAWS!

Benefactors
We wish to thank all those without whom our successes and development could not have been possible.
To the local clinics and area veterinarians who have responded to our countless queries at all hours of the day or night, thank you for your good judgment. To those of you who furnished low-cost medications, we are grateful. And to those whose skillful professionalism helped us prolong a life or provide comfort at life's end, we are indebted. Our future achievements depend on our conviction.
PAWS expresses its deepest appreciation to St. Vincent De Paul for its generous donations to our cause. They alone have provided pet bedding for 4 managed feral cat colonies in the Pocatello area. They are quick to answer the comfort needs of any and all animals. Thank you St. Vincent De Paul!
Allstate
Animal Health Clinic
231 Rich Lane, Blackfoot, ID 83221 (208) 785-5580
http://www.ahcvet.com
Aspire Human Services
Pocatello Aspire Residents have donated food and supplies to PAWS
https://www.aspirehumanservices.com/
First National Bar & Grill
232 W. Center, Pocatello, ID 83201
208-233-1516
Fred Meyer/Kroger Stores
800 Yellowstone Ave, Pocatello, ID 83201
208-239-4000
Irish Cleaning Company, LLC
Morna McKissick Antiques & Collectables
Bannock Hwy. Pocatello, ID 83204
208-251-8146
Outback Golf Park
1665 Pocatello Creek Rd., Pocatello, ID 83201
208-234-0612
Petco
4333 Yellowstone Ave., Pocatello, ID 83202
208-238-0380
Portneuf Kennels
Saint Vincent De Paul Society
855 S. 2nd Ave., Pocatello, ID 83201
208-233-2555
Steve Lehman
John's Paint & Glass
1060 So. Main, Pocatello, ID 83204
208-233-1050
Swore Farms
No. of Pocatello, ID
208-238-7466