Portneuf Animal Welfare Society
Where any thing is Pawsable with a little help from our friends
PAWS 2017 Wellness Clinic
A slideshow of a few of the beautiful pets and people who came to last year's wellness clinic! 
A big thank you to the veterinarians who traveled from Boise to provide wellness checks and vaccines! 
Another big thank you to Chubbuck Petco management for generously hosting our wellness clinics, adoption days and voucher sales! 
PAWS sells affordable vouchers for spay/neuter and vaccine vouchers most Saturdays at the Chubbuck Petco. Click the image below for more details. 
Someone had the best day ever!
PAWS still has adorable cats and kittens looking for their forever homes! Call 208-339-4183 to learn more! 
Meet Nike!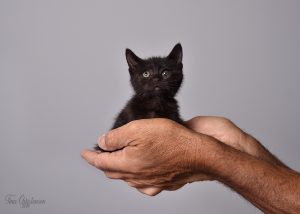 This 5-week old kitten came from a large feral colony– Around 16 cats plus several litters of kittens!
She was in trouble– lethargic, eyes glued shut and in serious distress.
It was late at night but somehow this baby girl found her way to a kind woman's porch.
The woman, Courtney, called a PAWS volunteer who promptly came to see how she could help.
The kitten was taken in and has responded beautifully to food, medication, and lots of love.
She also had a surprise for the PAWS volunteer. Read more 
REWARD
A young male deer recently suffered a slow, tortured death after having a leash tied around his neck. See
Idaho State Journal article
for more details.
Portneuf Animal Welfare Society is offering a $5,000 reward for the arrest and conviction of the responsible person/ people who committed this horrific act.
If you have any information, please call:
Bannock County Sheriff  208-236-7111
Portneuf Animal Welfare Society 208-339-0258
Vouchers
Pet sterilization is an easy way to prevent needless suffering and death of countless animals. PAWS makes quality spay/neuter services and vaccines accessible to everyone through our voucher program. 
Lost & Found
Make a lost profile for your pet that will be shared on this website and our Facebook page.
View Lost & Found Pets
Missing a pet? Check our lost & found page. 
Are you looking for a new best friend?