PAWS SPAY, NEUTER & VACCINE PROGRAM
Each season shelters and rescue organizations are flooded with unwanted pets.
Many shelter animals are euthanized because there simply aren't resources for all of them.
Animals not taken by rescues face disease, extreme weather, cruelty, and death.
These terrible circumstances can be easily prevented through pet sterilization!
PAWS in conjunction with the Animal Health Clinic and Mountain View Veterinary Clinic makes quality spay/neuter services accessible to EVERYONE.
Each pet sterilized means 100's of lives saved.  Be a hero. Pick up a voucher this weekend.
---
VOUCHER SALES ARE MOST SATURDAYS AT THE CHUBBUCK PETCO FROM 1-2 PM
CASH ONLY
---
VET CLINICS & PRICING
---
ANIMAL HEALTH CLINIC, BLACKFOOT
https://ahcvet.com/directions/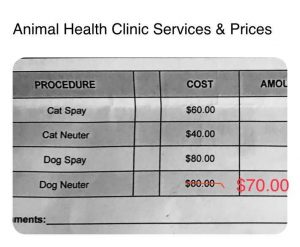 ---
MOUNTAIN VIEW VETERINARY CLINIC, POCATELLO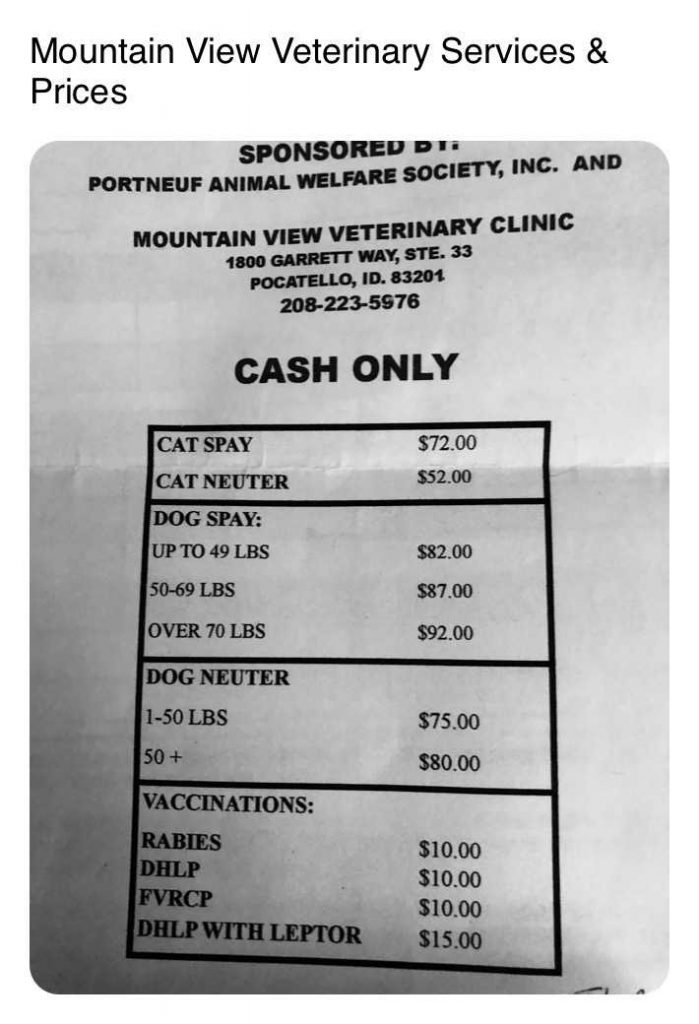 The clinic is not actually on Garret Way but in the large parking lot of the Westwood Mall
---
FAQS
---
Vaccine vouchers are only available through Mountain View Veterinary Clinic.
Vaccines may be purchased at Animal Health Clinic at time of service. Prices are determined by the clinic.
You don't need to bring your pet to purchase vouchers–all medical procedures (vaccines, spay/neuter) are done at affiliated veterinary clinics by appointment.
You choose the clinic you want