The Portneuf Animal Welfare Society, established in 2004, has been administering animal rescue services across Bannock, Bingham and Power counties for over 8 years. Whether providing food, shelter, or medical care for abandoned and neglected cats and dogs, rescuing livestock from abusive owners, or helping to limit the profusion of feral colonies, the several volunteers of PAWS dedicate their collective time and energy to promote the health, safety and welfare of the areas large and small animals in need.
PAWS is a non-profit organization depending entirely upon donations raised through private contributions and an annual yard sale of donated items. Pet food costs alone exceed $500/month with an additional $3,000/month in veterinary expenditures, pharmaceuticals and boarding.
Tootsie - Lost
Tootsie went missing on Tuesday February 11, 2014 and was last seen on Hiskey St. Tootsie is a 4-year old female blue Yorkie. Tootsie is a little shaggy looking with a silver back and she isn't neutered. She isn't microchiped but she was wearing a green Snoopy collar with a heart shaped tag with her name and my number on it. She's very shy of people. If seen or found, please contact McKenzie Wood (208)716-6222
Lolla and Malibu - Lost
A 3 yr old female yellow lab/heeler mix and a 5 yr old female chocolate lab went missing from American Falls Sunday February 16th 2014. The yellow lab's name is Lolla and she is mostly yellow with brown/black spots on her ears, muzzle and belly she was not wearing a collar when she went missing and she is very skittish. The chocolate lab's name is Malibu and she is all brown and was wearing a big blue collar when she went missing and she is friendly. Malibu is chipped with a microchip, however, Lolla is not and neither one of them are fixed. If anyone has any information please contact Robecha at [email protected]
Meet Mary
Abandoned or lost, found by a Portneuf Animal Welfare Volunteer, she is called Mary by her rescue family. She loves the indoors and would prefer to remain an inside cat getting along with other cats and dogs and remains calm through most hectic moments. Spayed with all shots. Please call 208-339-4183 with inquiries.
Stranger Shoots and Kills Hunting Dog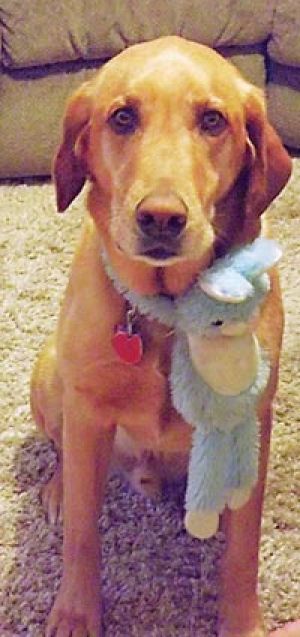 Image from Idaho State Journal
After winging a goose, hunter Chris Mickelsen followed about 50 yards behind his hunting dog, Gunner, to retrieve the bird near the road. A stranger in a white flatbed truck stopped, got out and shot Gunner with a hand gun. After Chris yelled out to the man, the stranger got back in his truck and drove off. The beloved family dog Gunner, later bled to death. Gunner was wearing an orange vest and could not have been mistaken for anything other than a hunting dog. PAWS is raising money to help with the arrest and conviction of the person who shot the dog. To aid in this endeavor, please leave your donation. For more information, see the stories in the local paper:
Stranger shoots, kills Pocatello hunter's Lab: Dog was retrieving a goose with his master
Seeking man who shot and killed hunter's dog
Finding Gunner's killer deserves effort
Reward now up to $1,600 for identity of hunting dog's killer
Low cost Spaying/Neutering
Portneuf Animal Welfare Society is continuing to sell low cost S/N certificates every Saturday  1 to 2 p.m. at Petco 4335 Yellowstone Ave, Chubbuck.  in cooperation with the Animal Health Clinic of Blackfoot throughout 2013.
A MEMO FROM THE STAFF
As cute and irresisable as these playful companions are,there remain literally hundreds of unneutered feral and domestic cats and dogs in our area alone and those numbers are continually on the rise.PAWS volunteers have taken great pleasure in fostering and placing young kittens, cats and dogs but the reality remains, for every one successfully placed adoption, countless others languish in hopeless despair.Starvation, disease and exposure are cruel bedfellows.Please patronize our shelters and animal welfare organizations by adopting locally and by having your pet spayed or neutered. Enrich your life. Call to adopt a pet today.